About Kumarakom Houseboats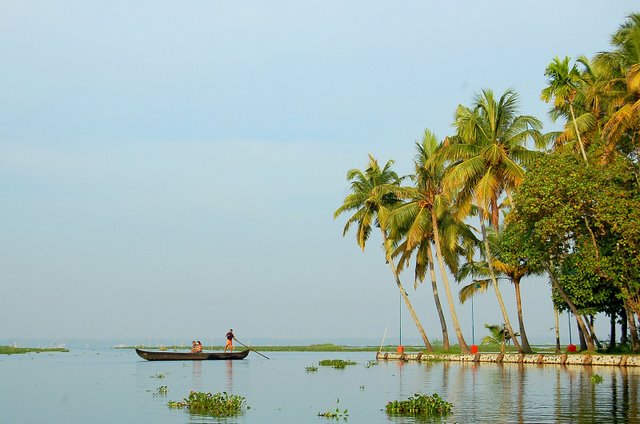 Kerala is known as Gods own country. It is indeed a leisure experience to the tourists who comes to visit Kerala. Kumarakom is one of the best tourist attracting places in Kerala. Its located near Kottayam. It is best for backwater tourism. It is situated near the banks of Vembanad Lake which is the largest lake in Kerala. It is interconnected with canals, lakes and rivers. Same as like Alleppey there are many options on Houseboats, however No of Houseboats are less than Alleppey Houseboats industry. Deluxe Houseboats, Premium Houseboats , Luxury Houseboats , Super Luxury Houseboats and Ultra Luxury Houseboats also available in Kumarakom area. With extra pay Houseboats will come from Alleppey and will pick from Kumarakom.
Its best in scenic beauty of nature. The houseboats in Kumarakom is the most attractive tourist area in Kerala. Kumarakom houseboat cruise will be a memorable experience ever in your life. It is rich with aquatic sceneries, bird sanctuaries, green islands, you can find a variety of fishes and chirping birds. The food cooked here is very traditional and spicy Several types of houseboats are available in Kumarakom - Premium, Deluxe and Luxury. Each houseboat will be having separate sections for bedroom, drawing room, kitchen, washroom etc. A chef and a boat driver will be accompanied. Only eco-friendly raw materials are used for the construction of houseboats. All houseboats are very hygienic with well-equipped facilities.
About Kumarakom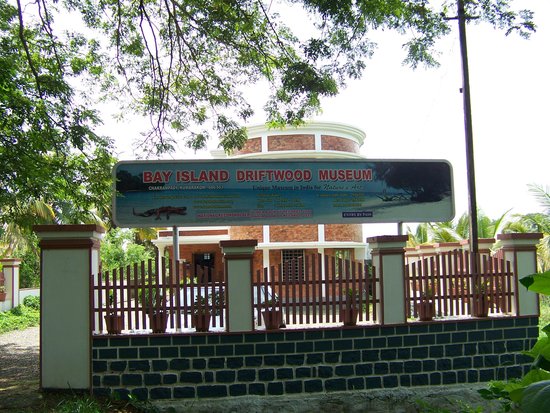 Kumarakom houseboats cruise helps you to discover the real beauty of nature. Best scenic view at sunrise and sunset where you can enjoy the cool breeze. It will be a breath taken experience one can ever have in their life Kumarakom is located 16km away from Kottayam. It includes many green islands, never ending paddy fields, coconut trees, gushing backwaters, migratory birds, waterfalls etc. Kumarakom will be the ultimate destination for all nature lovers. The place itself all facilities for boating and fishing. The bird sanctuary located in this place is very marvelous. It is made in such a way that we feel it's a small forest. Many tree house are also built here. Best time to visit this place is early morning or evening. Climate is also best in this place. Its having a moderate type of climate. There is always a cool and fresh breeze over this place which makes us to enjoy Kumarakom at its best. The famous Aruvikuzhi waterfalls is also situated here. It's a best film shooting location and favourite picnic spot for family and friends. It is also best for trekking.
Kumarakom Houseboat Route
Kumarakom Houseboats mainly travelling through Vembanadu Lake, which means most of cruise time customer will travel through a single lake, so if customer coming with much sightseen expecations would be fail when we compare with Alleppey Houseboats Routes. However the peoples who are staying in Kumarakom resorts or hotels would be preffered because Alleppey is about 30Kms away from Kumarakom. When we compare with Alleppey, Kumarakom is more peaceful area because its a village side. In Kumarakom side there are many very good quality resorts available
Alleppey Houseboat Route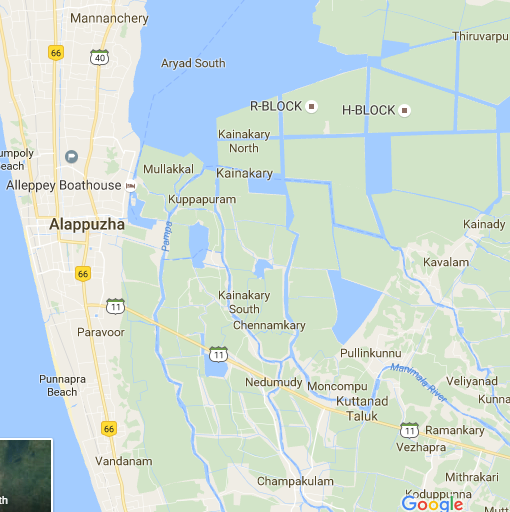 Alleppey Houseboats mainly travelling through Canals and Lake, which means most of cruise time customer will travel through rivers. So Alleppey Route is better choice for sightseen and better backwater experience, because Houseboat will go to Village sides of Kuttanadu, Paddy fields etc..
Part of southern Vembanadu, Alleppey has a large number of networks of canals,Lakes and lagoons offering a variety of Alleppey backwaters packages for tourists. Alleppey's one of the famous for its below sea level farmlands like Kuttanadu ('granary of Kerala'). The farmers and Kuttand peoples there at Kuttanad prevented the flow of sea water to farmlands by creating mud bars and lagoon strip. These features make Alleppey one of the important tourist destinations in India. Apart from Alleppey Backwater tours, Alleppey is the venue of famous boat race Nehru Trophy (held at Punnamda Lake).