Which boat I should select for my boating ?
There are Houseboat,Shikkaraboats and Motorboats, got confused? read below and choose your ride.
Houseboats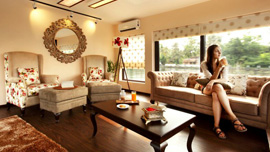 Houseboats also known as "Kettuvalloms" is a huge country boat made up of tying huge jack wooden planks together and these planks are dipped in cashew nut resin to increase its power and durability. It comes in various shapes which include one to even ten bedrooms with attached and non-attached wash rooms, living rooms, dining rooms, kitchen and some even provides balcony, upper deck, glass wall etc. It's available in a/c and non a/c. The accommodation is available from scarce to dashing comfort and luxury. A cook is there to serve you in a Houseboat and the food is available within the boat. A variety of homely dishes are available in a houseboat. It's much larger than other type of boats. A house boat can provide all the convenient features that any luxury hotel can ever provide. It ranges from 20 to 125 inches and weigh more than 50 tons. Majority of the Houseboats have twin engines with larger vessels. Houseboats are more expensive than motorboats and shikkara boats. We can move freely in a Houseboat. It's having much luxurious facilities and much bigger than any other type of boats.
Cons:
Air conditioned Bedrooms
Bedrooms,Toilets,Bathtub etc. are available
Freshly cooked foods available
NightStay and DayCruise Available
More Secured than Motorboats and Shikkara
DayCruise capacity up to 100 people
Pros:
More Costly than other boats
Limited Speed 20km/hour
Limited Travel Routes
Shikkara boats
Shikkara Boats is comparatively small in size than houseboats and motorboats but it is really beautiful handicraft work in elegant Kerala style. Shikkara boats are mainly used for sightseeing. It is available in limited budget and mainly used for sightseeing in per hour basis in much cheaper rate than Houseboats and Motorboats. Shikkara boats are comparatively smaller than the other ones. Its seating arrangement is very comfortable for the travelers as they are using cushion chairs. It's the best way to travel in the backwaters cheaply. Its seats are arranged with bamboo and shades were made of bamboo canopy. It has a four stroke outboard petrol engine. All the sides of a Shikkara boat is open for best view for sightseeing and therefore the travel will be much relaxing even in the afternoon. No food is served in a shikkara boat and we cannot move freely inside a shikkara boat. It is advisable to start your journey in early morning so that you can enjoy from the sunrise to the birds singing, the cool breeze and the backwaters. You can have a very close view in the backwaters than you can even dip your hands in the chilling water. Shikkara boats can accommodate about 4-15 people. Only day cruises are allowed in motorboats and they don't provide any overnight stays and is not available during the night. The cruise time will be from 8:00 am to 6.30 pm. The best feature of Shikkara boats is that it can travel to very small canals where Houseboats and Motor boats cannot reach.
Cons:
Well maintained boats.
Better for Sight seen
More Faster than Houseboats 40km/Hour.
Cheaper than Houseboats and Motorboats
Wide travel routes
Very comfortable seats
Canal Tourism
Pros:
Facilities like Rooms,Toilets,Bathtub etc not available
No air condition
No Food
NightStay is not possible
Limited passengers maximum capacity up to 15 peoples
Less secured than Houseboat and Motorboats
Motorboats
Motorboats are quite different from Houseboats and Shikkara boats.Motorboats are mainly used for Transportation in Kerala Backwaters. It's more economical to enjoy a backwater cruise in Alleppey and Kumarakom than Houseboats. For small groups, motorboats will be more preferable and cheaper than any other ones. The speed of the motorboats can be can be up to 50km/hr which is more than the Houseboat. A motorboat is comparatively smaller than the Houseboats but bigger than the Shikkara boats. It is powered with inboard engines and outboard motors. It is mostly used for sightseeing and travelling from one place to another for tourists having limited time to spend in travelling. No food or any other facilities like Toilets, wash rooms etc., are not available in a motorboat. It is available in different shapes and sizes. It is completely engraved in wood. One can hire a motorboat at any time and its maximum capacity is 5-70 seats and can weigh about 500-5000 kg and their power is about 40-50 hp. It can be hired by hourly and day basis not by per head basis. It's the best option for sightseeing. Only day cruises are allowed in motorboats and they don't provide any overnight stays and is not available during the night. The cruise time will be from 6:30 am to 6.30 pm. We can move freely inside a motorboat. It can travel through narrow canals where a houseboat cannot reach. No a/c facility is available. It makes more noise than the Houseboats and Shikkara boats. Motorboats are fully covered boats and it's safer than shikkara boats. It's 100% safe with lifejackets and lifeguards. Motor boats have separate cabins for engines and there is one guest cabin and some motorboats provide 2 guest cabins and one engine cabin.
Cons:
Better for sightseeing
More speed than other boats, up to 50km/hr
Toilets maybe available
Guest cabin available
More safer than Shikkara
More spacious, peoples can freely walk inside Motorboats
More Economy option for DayCruise
Wide travel routes
Hiring possible hourly/Day basis
More Capacity than Shikkara ,up to 60 peoples can travel
Pros:
Not much comfort like shikkara or Houseboats
Too Engine Noise
Facilities like Rooms,Toilets,Bathtub etc not available
No air condition
No Food
NightStay is not possible
Less Maintained than Houseboat and Shikkara