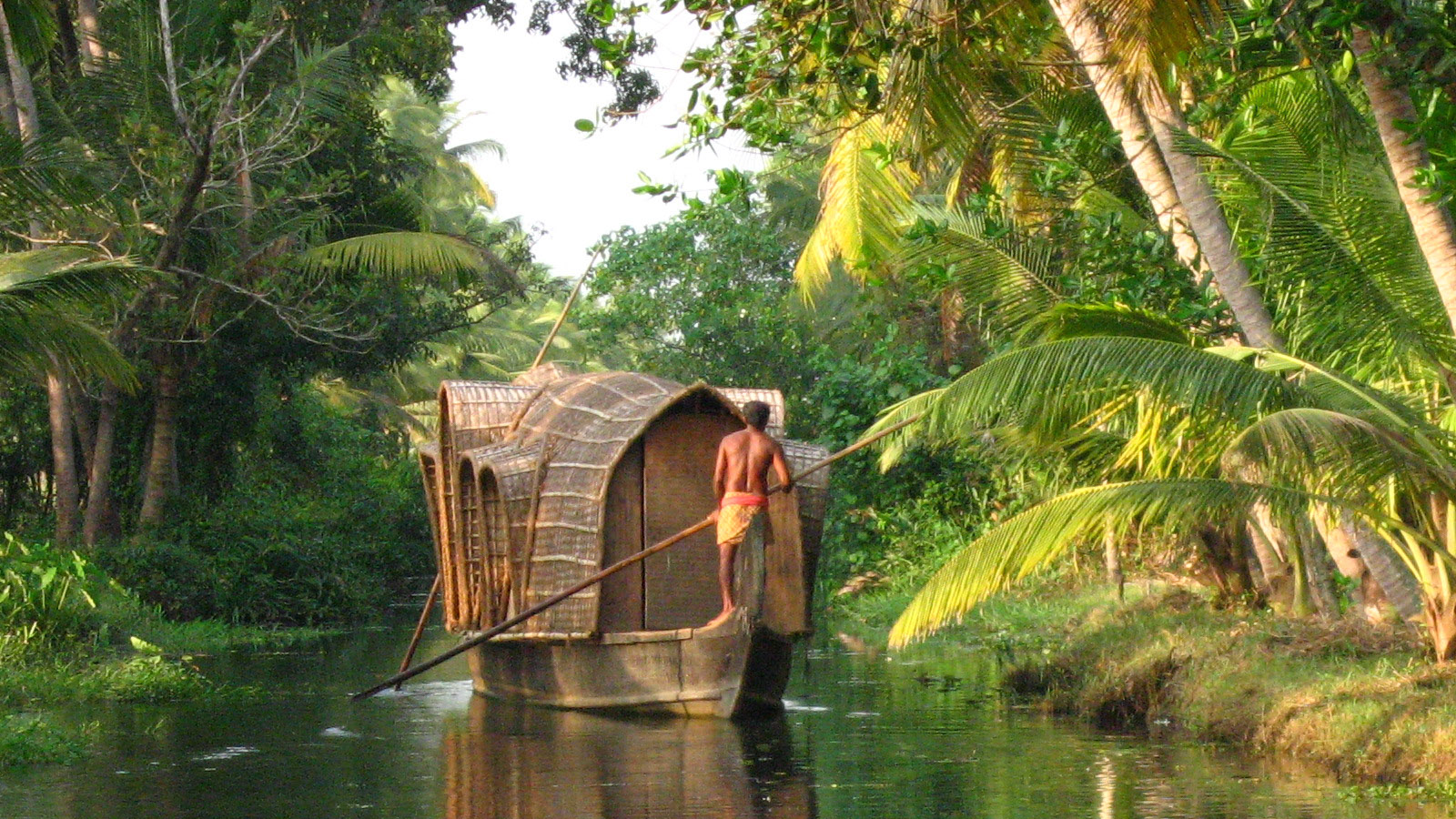 A houseboat cruise in Kerala is a uniquely different experience that must not be missed. Read on to see why I refer to this experience as 'different'. For the purpose of this review, I decided to go on a houseboat cruise, not as a tour operator but as a regular tourist. For our wedding anniversary this July, I booked a houseboat (under a different name, of course) and didn't inform the crew about it. I've done this experiment in the past with hotels too, in order to experience things firsthand. We got in to the houseboat at 12 Noon from one of the jetties in Alleppey. As soon as embarked, my first impression was that the boat crew was warm and cheerful as they welcomed us with light refreshments. The booking agent introduced us to the crew and left us with a warm smile. As the boat slowly departed, we were shown around to our rooms. We left our luggage in the room and came back out into the open to do a little sightseeing.
Kerala is one of the most romantic, beautiful natural attractions of the world. It can attract a traveler with vast expanse of beaches, green shades of palm trees, lowlands, and sky scraping mountains, placid lakes and some of the most picture- perfect locations of the world..
The boat cruised along narrow canals where we saw the full glory of village life. People traveled in canoes to reach the main land as many houses there do not have an approach road. Even children were using canoes the way we use cycles and bikes to move around. It was amazing! We passed by other boats and it was a delight to see the guests there having a 'Wow' expression on their faces.
Taste of Kerala
The boat gradually moved towards the lake and this was a completely different experience. We felt lost in the wide expanse, while also feeling like royalty. Just before we drifted on to the lake, the guide stopped at a small toddy shop where we could buy local snacks like tapioca, fish curry, Karimeen fry and obviously, toddy!.
Kumarakom
This chain of lagoons in India along the Arabian Sea coast is fed by 38 different rivers and contains five lakes all linked by canals.
The most notable feature of these lagoons is the kettuvallams (houseboats). There are over 2000 of them in the backwaters.
Originally, the kettuvallams were used as grain barges to transport rice harvested in the fertile areas surrounding the backwaters.
The boat stopped for lunch by 1 PM right in the middle of the lake, making us feel all the more awesome. After it was anchored, the boat started slowly rotating on its own. We loved the feeling it gave us, and we had a really good time. For lunch we were served fish fry, chappathis, rice and a few more dishes. They prepared the food differently, and it tasted superb. After we had our lunch, and the crew had theirs, the cruise resumed.
Pathiramanal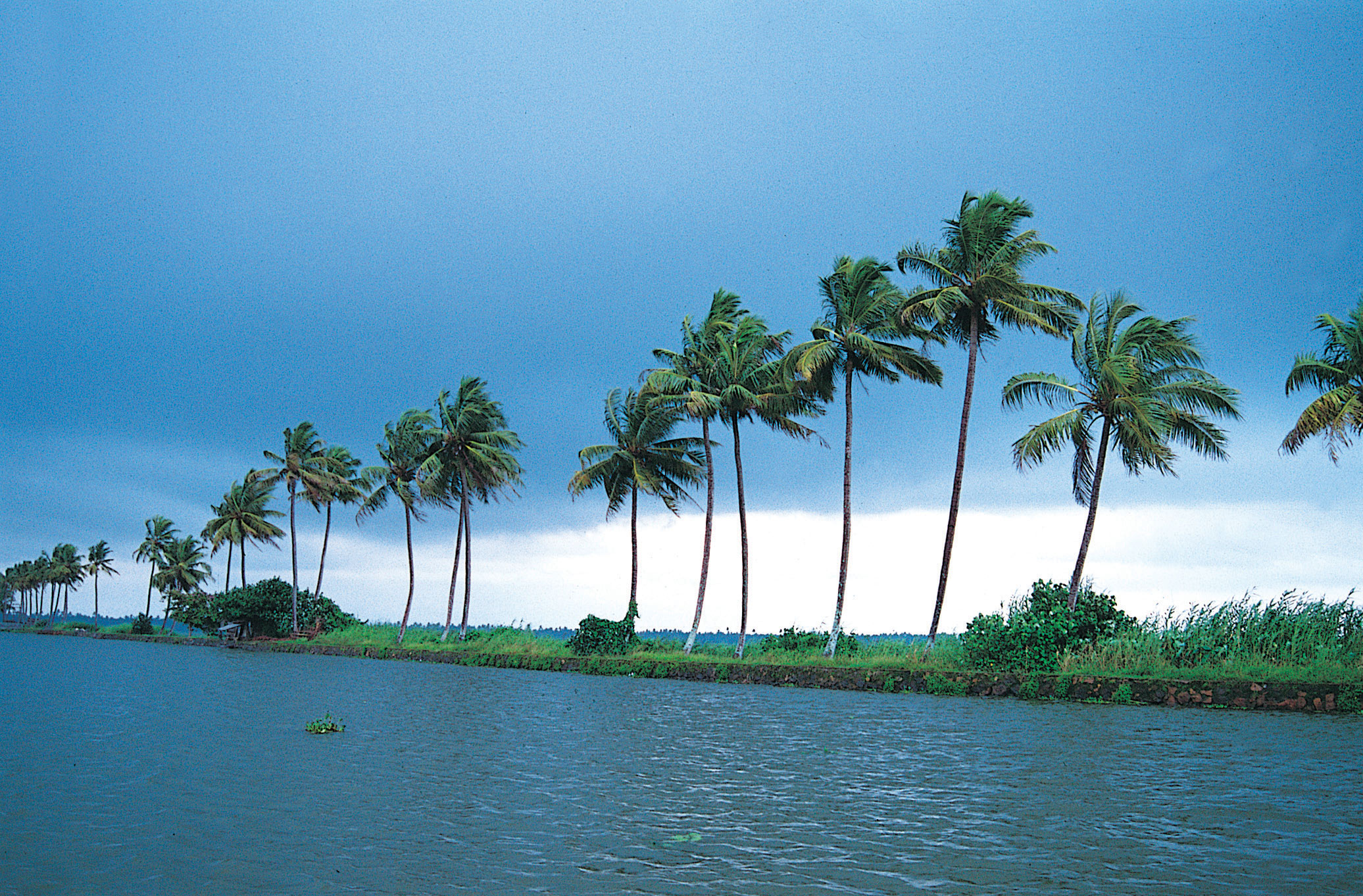 By 5:30 PM, the boat was docked near its owner's house. The boats usually have their own regular parking slots. The boat's TV was connected to the cable in the owner's house and we were able to watch television for some time. We spent more time roaming around, though. By 8 PM, dinner was served, and we hit the bed by 10 PM. Let me tell you, sleeping on a floating boat is very different!
We got up in the morning to sounds from the village, songs from a temple nearby, the gentle thumps of village folk washing their clothes and the squeals of children playing. It was an amazing experience! I wish I could get up like this every day! By 8 AM, we were done with our break fast and we started cruising back to check out from boat. We left the boat by 9 AM, and our remarkable trip came to an end.
Vembanadu Backwaters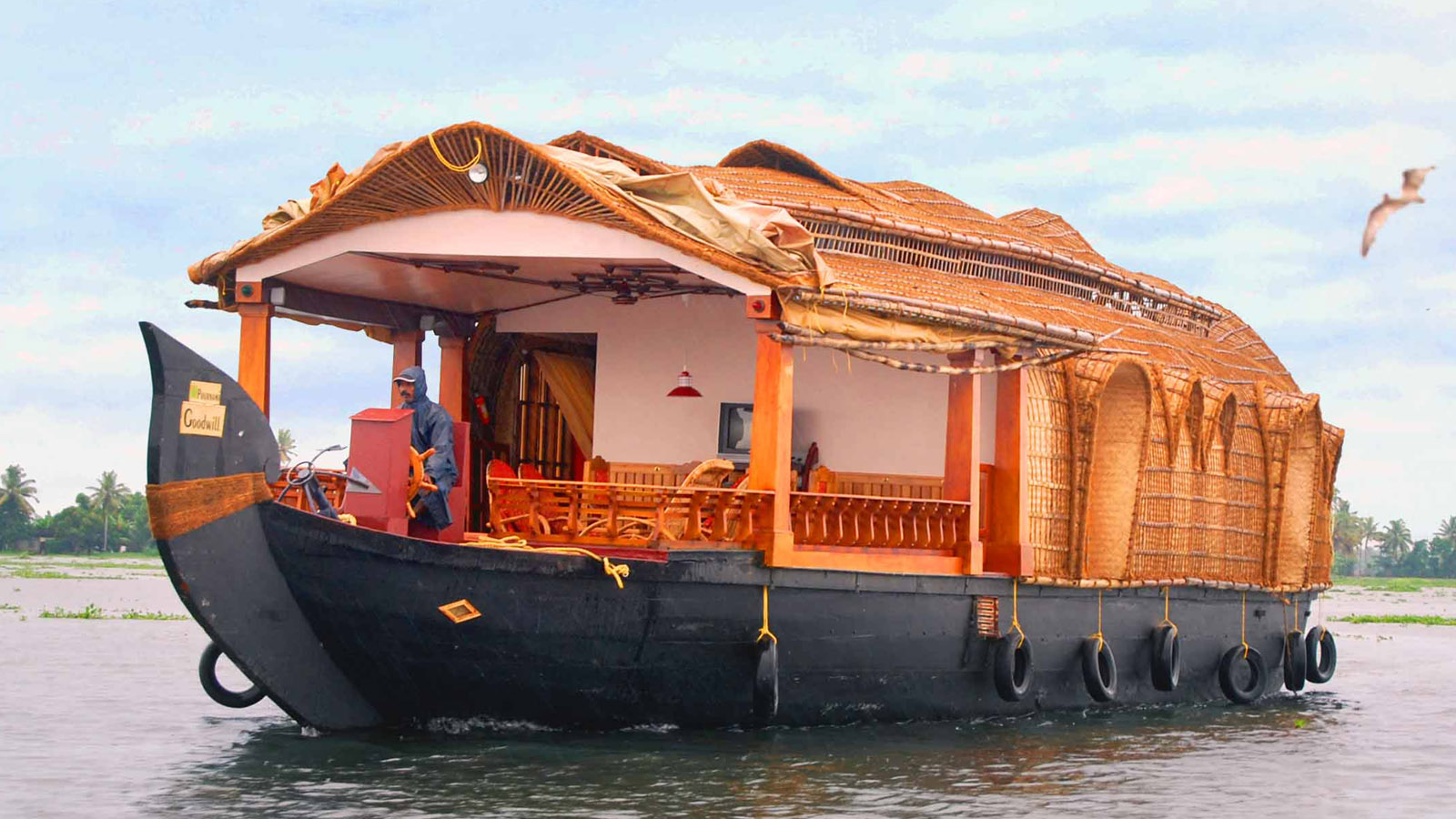 There are a few things every one should have in mind while undertaking a houseboat cruise. The boat is travelling on water, so you cannot expect it to be as big or as comfortable as a hotel room. You will have to make sure the boat's door and windows are closed by 6 PM. If they aren't, mosquitoes will enter in, and it will not be that easy to get rid of them.
The houseboat will look very different from the photos you might find on the internet. Those photographs might have been taken the day the boat was built. Continuous exposure to sunlight will make a difference in how your boat actually looks. But your houseboat will be clean and tidy. If it is not, you can inform the crew and make sure it is tended to. Try to maintain good relations with the crew. If you would like to tip them, do it during the cruise rather than after it's over.
Don't set your expectations too high by perusing pictures on the internet. Your houseboat will not be like a hotel room, which requires cooperation from both the sides in order for you to have a great experience.
My honest suggestion is this: book houseboats to experience something different, not to have all the luxuries you can find in a hotel. It is a different kind of experience, but definitely, not one to be missed.